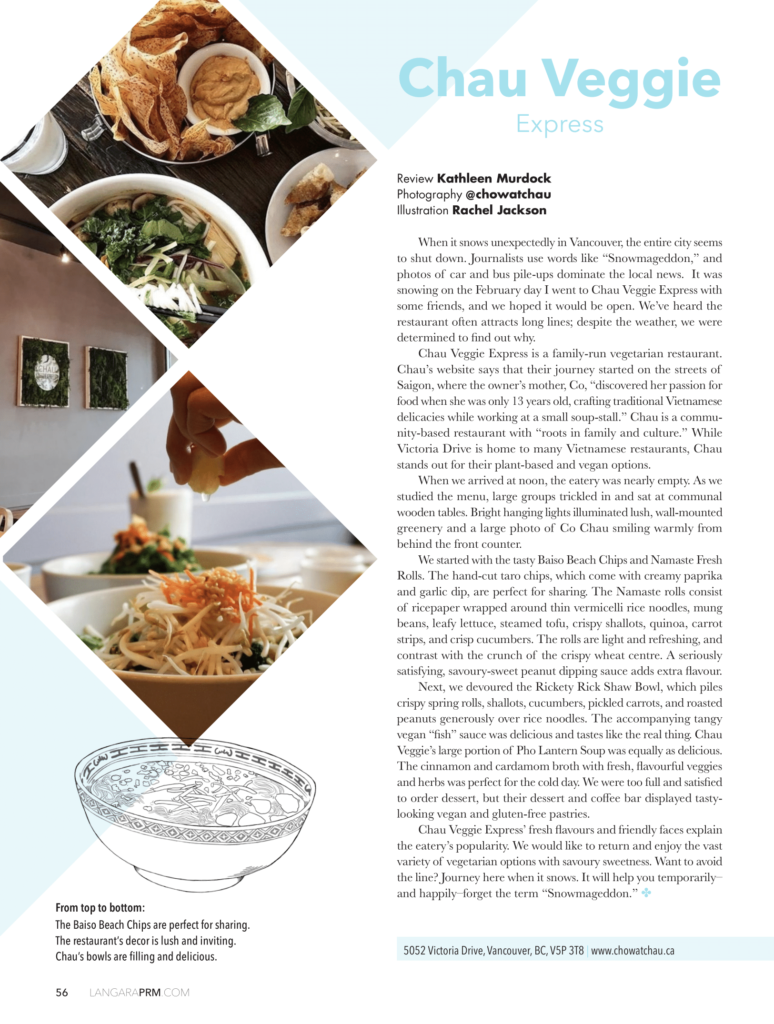 food review for pacific rim magazine
Chau Veggie Express is a vegetarian restaurant on Victoria Drive. I wrote a restaurant review for Pacific Rim Magazine's food section. The piece was substantively edited, copy edited, and fact-checked by the rest of the editorial team at the magazine. We ran into a snag when the restaurant's owner expressed that he would not like us to use photos of Chau Veggie Express' interior for the magazine. We decided to pull the article and replace the content as a result.
I was happy to have received feedback and edits on my story regardless of the outcome. I am grateful for the experience and was happy to publish the finished piece on my personal blog. Above, it is mocked up in Pacific Rim's food review format.